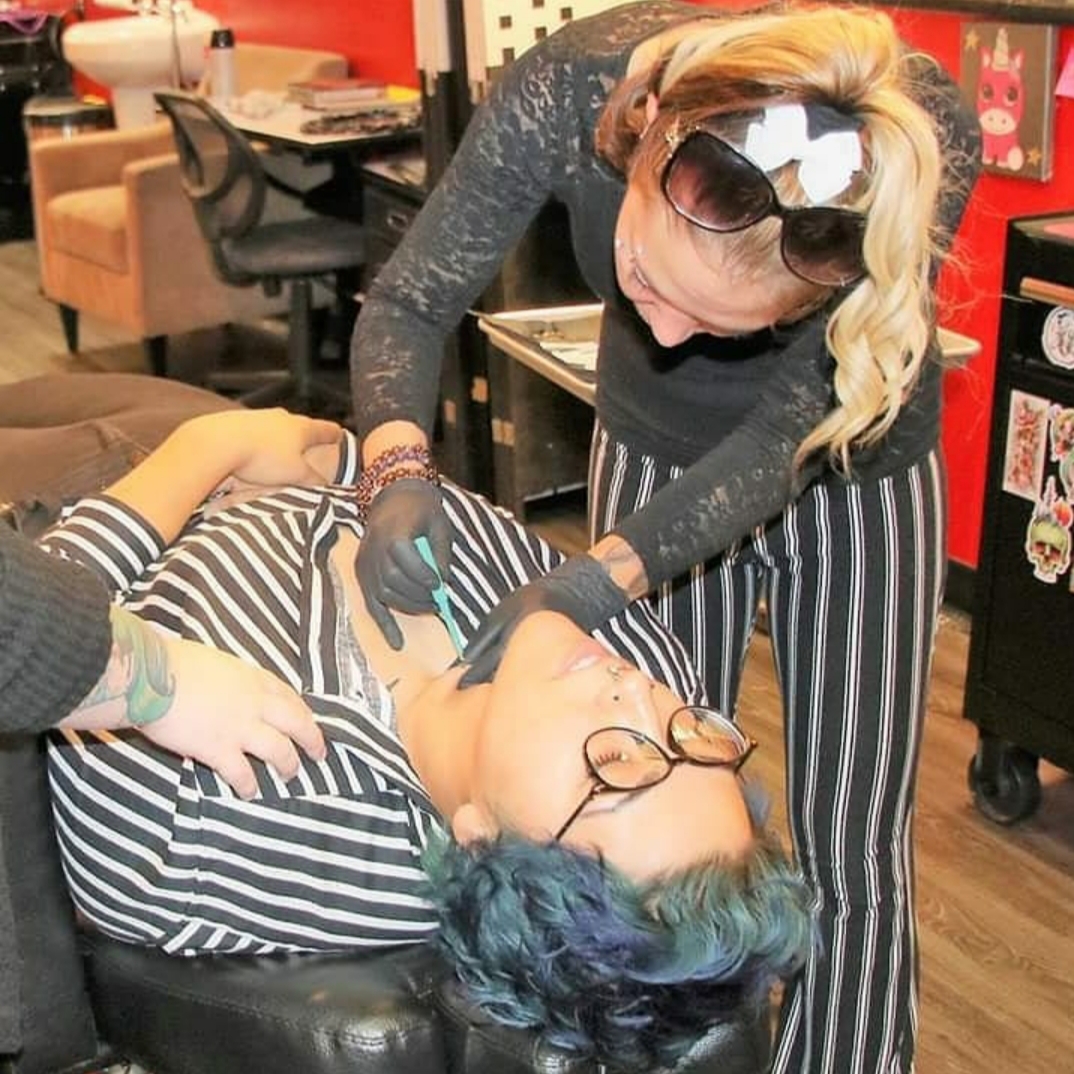 Kita Fatale
Nikita is a native to Colorado, and a piercer by trade. She found her life's calling in high school while piercing her friends for fun, allowing her to find her passion and the beginning of a life long career. She completed her apprenticeship at The Electric Crayon Tattoo shop in 2016.
Nikita carries a vast selection of quality jewelry and her love of the craft includes the very best in service and overall client experience. She specializes in micro-dermals, but can accomplish any piercing style or body placement your imagination can come up with. She will be happy to speak with you about all aspects of the piercing process or any questions you may have.
Come see the fabulous and beautiful Nikita for all of your piercing needs!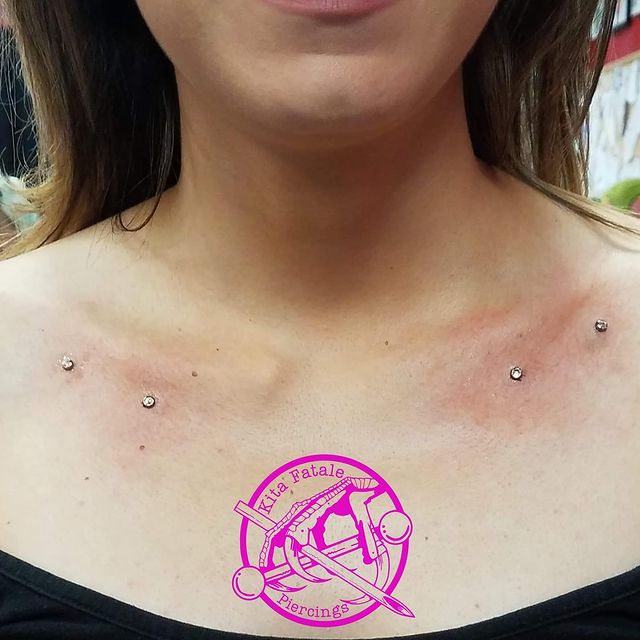 Lower Broadway Location
Our cross streets are Broadway and Jewel St. We share the same block with Fifty Two 80's, Regal Vintage, Euro Crepes and Bistro, and Azucar Bakery